Wedding Video Services.
For Everyone. Period.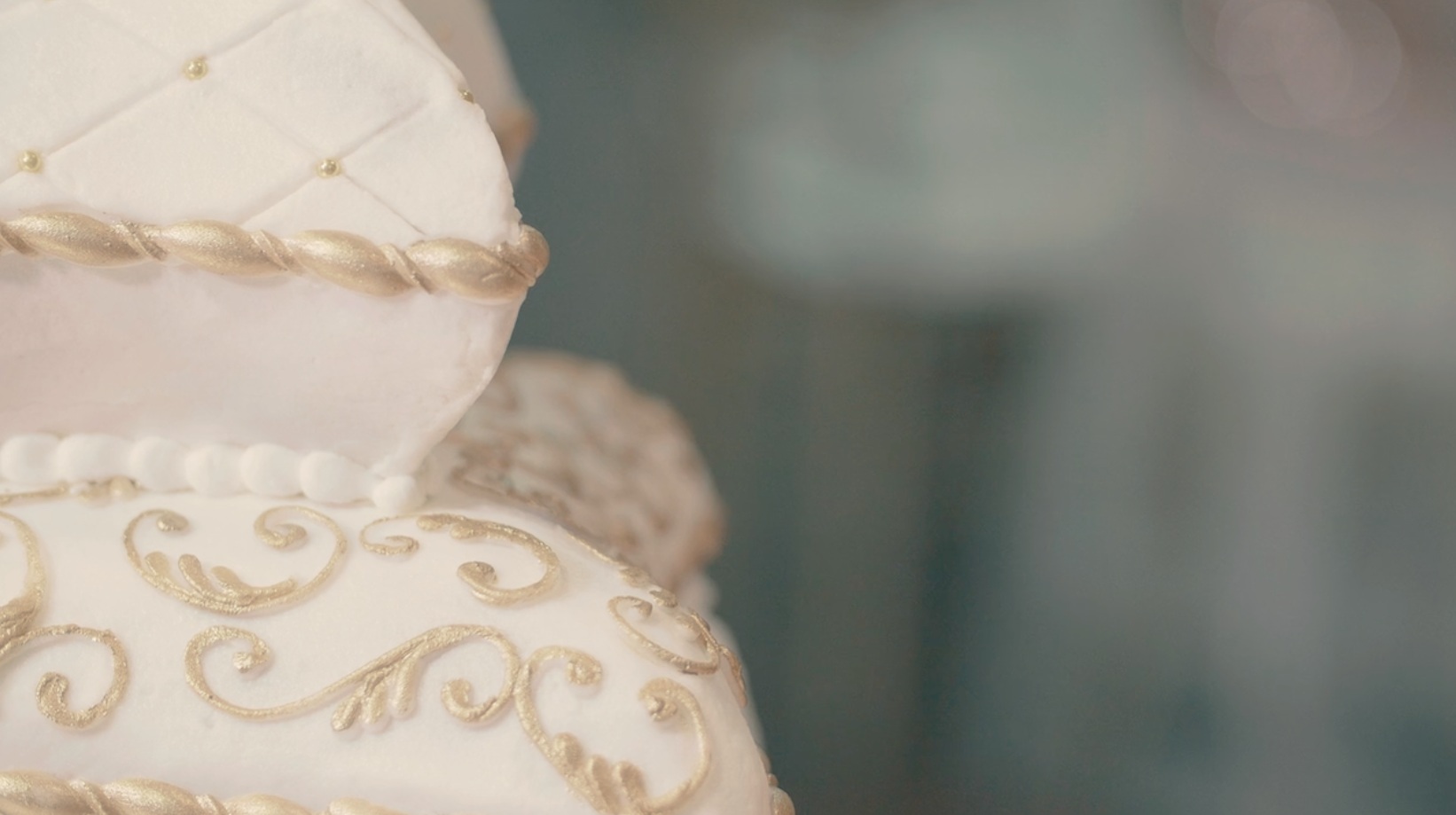 Getting married is exciting! Let us capture your special day for you!
Lagniappe Cinemas and Photography joined the wedding industry in Fall 2017. Local wedding services are available to the Mobile, Alabama/Pensacola, Florida/Biloxi, Mississippi metro areas, as well as within the Omaha/Council Bluffs metro area at no extra cost. Getting married somewhere else? Don't worry, we can travel to you! Event consultation is free and with no obligation. 50% deposit is required to secure booking.
Our style is creative, personalized documentary. We want to tell YOUR story. We will be with you your entire wedding day, ready to capture those key moments. All wedding videos include 2-camera setup (unless otherwise stated), video editing, motion graphics, color correction, and digital delivery. Maximum shooting time for all wedding video services is 10 hours.
Our pricing is transparent and a la carte. You won't find a wedding tax here! Some couples want just a short edit to share with their friends on social media. Other couples want a longer wedding film. Some couples are eloping and want to keep things simple. We got your back!
Payment plans are available. Please allow at least 3 weeks in advance from the wedding day.
We are LGBTQ+-friendly.
Deposit required to secure date: 50%
Save-the-date video: $450
Engagement video (single camera, creative edit, scheduled at couple's convenience): $655
Elopement package (single camera, all-day coverage, creative edit up to 15 minutes): $795
Social media edit wedding film (5-15 minutes): $850
Wedding trailers: included with all video services
2nd wedding event add-on (bridal shower, rehearsal dinner, engagement party): $625
30-minute wedding film: $1325
60-minute wedding film: $2450
90-minute wedding film: $3700
Multiple-video discount: 15% off for 2 or more video services
DVD: $15 + AL sales tax
4K up-charge: $475
Additional shooter fee: $700
Drone coverage: contact
Multiple-day event: contact
Music licensing: contact
Domestic travel rate (at least 100 miles from Mobile, Alabama or Omaha, Nebraska): $.75/mile minus 100 miles.
International travel rate: contact (some nations have commercial video/photography restrictions)
I'm getting married! Are you available on my date?
Congratulations! We would love to be part of your day! To check your date, please click on "Book Now" to see if we are available.
Do you do wedding photography?
We do not shoot wedding photography nor have a plan to include wedding photography as part of our services. We believe concentrating on wedding videos ensures the best quality work we can provide to our wedding clients.
How do I book? Do you require a deposit?
To book, please click "Book Now" and choose your wedding date as well as your wedding consultation meeting. A deposit of 50% is required to secure the date.
I'm unfamiliar with this. How does all of this work?
In order to decide whether you would like to work with us, we highly recommend a consultation meeting, either in person or on the phone. This meeting is free. There we can answer all your questions regarding your day. If you decide on us, we would ask you to secure your date by signing a contract and paying a 50% deposit. We will also need to know your venue, your photographer, and your coordinator's information. The rest of the payment is due by your wedding day.
In our meetings and correspondence, we will discuss "must shoots," styling of videos, and all those little details that make your wedding film special to you.
How long should I wait before hiring a videographer?
Ideally, you should give us at least three weeks before your wedding day so we can work on making the best wedding film we can for you. If you need to hire us at the last minute, contact us anyway. We'll work it out!
We're a same-sex couple. Will you work with us?
Absolutely! We are LGBTQ+-friendly! We do not believe in discriminating based on race, religion, ethnicity, sexual orientation, or sexual identity. Our services are for everyone!
We're an interracial couple…
And we are a minority-owned business that recognizes the challenges of shooting different skin tones. Unfortunately, many photographers and videographers are not as skilled in capturing true skin tones. Most of our clients are people of color and we consider ourselves experts in this area.
Our wedding is in Trinidad. Can we still hire you?
Yes, we will go international with you. But some nations have professional photography/video restrictions. Please contact us for more details if you are planning an international wedding.
We're eloping. Can you still make us a video?
Yes! We have a smaller and more affordable elopement package that may suit your needs. Videos are usually less than 15 minutes and creatively edited.
Our wedding ceremony is over a course of several days. How much is that?
This is better answered by contacting us directly. We will provide you with a custom quote for multiple day celebrations.
It's not a wedding. It's a Quinceañera/family reunion/fancy party.
¡Felicidades! Our prices are the same as wedding prices for these awesome events!
We're getting married on the beach. Is that cool?
Yep. We'll bring our sunscreen. Please note that certain rules apply regarding beach weddings in cities such as Gulf Shores and Orange Beach, Alabama.
Can we hire you to shoot our rehearsal dinner, bridal shower, or surprise engagement?
Yes! The price of adding on an event such as a rehearsal dinner, engagement party, or bridal shower is $625. Surprise engagements are priced as engagement video sessions ($655).
Who should we hire first, our photographer or our videographer?
We recommend you hire your photographer first. We would like to contact your photographer right after you book us in order to work out a shooting plan among professionals.
Can you recommend a wedding photographer?
Yes. Please contact us directly for a list.
Wow. Wedding video is expensive! Can we just hire you for a couple of hours?
All of our pricing includes 10 hours of coverage. We just find that to work for everyone because many couples do not realize that videographers need some prep time ahead of shooting, as well as some time to clean up after shooting. Also, the day will fly by faster than you think! A videographer who charges by the hour may not be around to capture that cake cutting or that bouquet toss. We spend the entire day with you so you can worry less.
If you are on a tight budget, we recommend a social media-ready wedding film of 15 minutes or less, or the elopement package.
What about a "same-day" edit?
At this time, we do not offer same-day edits.
What are your payment options?
We take all major credit cards, checks, ACH, and Paypal. We prefer not to take cash.
Do you offer payment plans?
We will work with you on this on an individual basis. Please contact us.
Can we get a discount if we pay for the whole thing upfront?
Yes, we will consider a discount on certain services. Please contact us to ask.
Can we have our raw footage?
We do not release raw footage. Trust us, you don't really want it. We can shoot as much as 200 GBs a day.
Can I post my wedding video on YouTube, Facebook, or Instagram?
Absolutely! Please do! If you want to post a video to Instagram, please let us know. We will include an Instagram-ready video free-of-charge!
Can you use this popular song in my wedding video?
Usually no. Wedding films, although personal to many of us, are considered commercial video. Therefore, regular licensing rules apply. If you really, really want to use a particular song, please contact us. Also, beware of any videographer who ignores this rule. The last thing you want is a cease-and-desist as a wedding present.
I only want my ceremony/reception documented.
We can do that. Contact us to discuss.
Why should I hire a videographer separate from a photographer? Can't my photographer take some video with their camera?
We recommend that you always get a separate photographer from your videographer, which is why we don't offer wedding photography services. While some photographers and videographers offer an all-in-one package, these packages are designed to increase profits, not to save you money. Also, you may notice a decrease in quality in either your photos, your video, or both.
What about my family and friends using their smartphones?
While we cannot stop your guests from using their cellphones, we do not consider it a violation of contract if they do. But if you would like, you can assure your guests that we got it under control so they can enjoy your day unplugged.
Ok. Well, can I hire you to put all their smartphone footage together instead?
Yes, we can do that! Our standard video editing pricing will apply. Talk to us about ways to gather this footage.
WOO! I'm excited!
So are we! Woo!